What We Do
Superior Outdoors offers specialized services in the outdoor industry.
Superior Outdoors has over ten years of custom map making and publishing experience. Our projects include award winning magazines, guide books, and topographic maps.

We specialize in ecotourism, arts and culture, and environmental journalism, and provide a full-range of writing and editing services. Our photos have been published in the Globe and Mail, Best Health Magazine, Adventure Kayak and our clients include Parks Canada, Ontario Tourism and regional tourism organizations.

We are outdoor professionals offering instruction, sales & services in kiteboarding, SUP and telemark skiing. Check out our online store for the best prices on kiteboarding gear from Ozone, Flysurfer and Ocean Rodeo.
Blog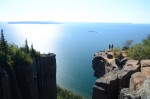 The Sleeping Giant is one of Canada's most iconic landforms—one that you cannot miss if you drive through  Thunder Bay . The…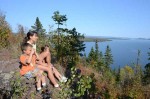 by Michelle McChristie In northern Ontario, a great hike is never far away and hiking is a great family activity.…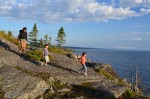 by Michelle McChristie Although I have lived on the north shore of Lake Superior for most of my life, I hadn't…